We care deeply for science, contemplation, collaboration, community, and life on a healthy planet. We are passionate and curious humans. We experiment with novel ways of co-creativity and mutual support. We practice bringing head, heart, and hand together.
---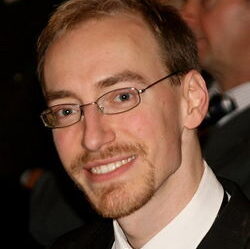 Wolfgang Lukas holds a Master's degree in physics from Graz University of Technology and a PhD degree in physics from University of Innsbruck. He was a member of the ATLAS collaboration at CERN from 2010-2017.
As an Independent Researcher affiliated with the Institute for Globally Distributed Open Research and Education (IGDORE), Wolfgang contributes to research projects and publications related to open and collaborative science. He is also a certified moderator for Systemic Konsensing®, a method for participatory decision-making. He supports community-building and hosting teams as a process facilitator at conferences, workshops and other events.
In 2012 he met Scott Virden Anderson, director of the Yoga Science Foundation, who supported his career transition towards Contemplative Science. Intrigued by the vast potential and immense challenge of "bridging" scientific collaboration with contemplative practices and community-building, he founded the Contemplative Scientific Collaboration (CSC) project in 2016 and the Mindful Researchers initiative in 2020, with support by the Yoga Science Foundation.
Wolfgang began exploring contemplative practices in 2005, with an initial focus on Theravada and Zen Buddhism and a growing interest in Dzogchen. His heart also lights up for process facilitation (Art of Hosting), storytelling (Way of Council), participatory decision-making (Systemic Konsensing®), holding space for the unknown, heartfelt communication, poetry, filmmaking, deep ecology, contact improvisation, and walking barefoot.
---
Collaborators, supporters, and sources of inspiration along the journey of the CSC project have included: Scott Virden Anderson, Newcomb Greenleaf, Amy Cohen Varela, Nathalie Legros, Frank Schumann, Dav Clark, Annika Lübbert, and many others. A deep bow of gratitude for all their invaluable contributions and support!
---
The CSC project has been supported by the Yoga Science Foundation. It has been greatly inspired by the vision of the late neuroscientist, philosopher and biologist Francisco Varela.